About R.W. Gillespie & Associates, Inc.
R.W. Gillespie & Associates, Inc is committed to improving the quality of life in our communities in the built and natural environments. We assist with developing projects of higher quality, better value and less risk through our services in geotechnical engineering, materials testing and inspection services.
Our goal is to help clients identify and manage their project's subsurface uncertainties during site assessment and design, thus reducing the potential for construction delays and unanticipated costs. Our materials testing and inspection services provide necessary quality assurance and quality control functions.
Our regional focus and size is an advantage to our clients because their projects receive direct principal and associate involvement, and we have significant project experience in the region.
Our CORE Values:
SAFETY
Safety first.
INTEGRITY
Do the right thing, first and always.
RESPECT
Treat each other and clients with respect, honesty and fairness.
IMPROVE
Continuously improve our processes and our personal capabilities.
TEAMWORK
We win together; we are each responsible for the company's success.
Culture
We strive to create a comfortable and welcoming atmosphere not only for our clients but our employees as well. It's simple – a happy client starts with a happy employee. We host a variety of company outings, from catching a Sea Dogs game, to a cookout, to a casual bowling night. In today's constantly evolving world, it is important to remember what makes your company successful. At the core of every successful business are the hard-working employees who help keep it going.
Our Principal Engineers & Management Team
Erik J. Wiberg, P.E. - President & Chief Geotechnical Engineer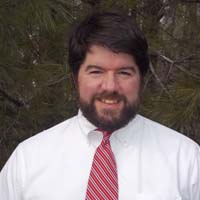 Marc R. Grenier, P.E. - Vice President and Project Geotechnical Engineer
Matthew T. Grady, P.E. - Associate, Materials Engineer, and Materials Testing Manager
Careers
At R. W. Gillespie & Associates we enjoy doing what we do! If you appreciate making a difference in your community and a job well done, then apply to join our growing team.
We are always on the lookout for good candidates in the following disciplines:
Construction Materials Testing Technologist – Levels 1 and 2
Entry Level Construction Materials Technician
Exploration Geologist/Technologist
Geotechnical Engineer
If you are interested in joining the R.W. Gillespie team, please email your resume with a cover letter and a list of three references, to Wendy Hayes, Human Resources Manager, at whayes@rwg-a.com. RWG&A is an equal opportunity employer. No telephone calls or agencies please.